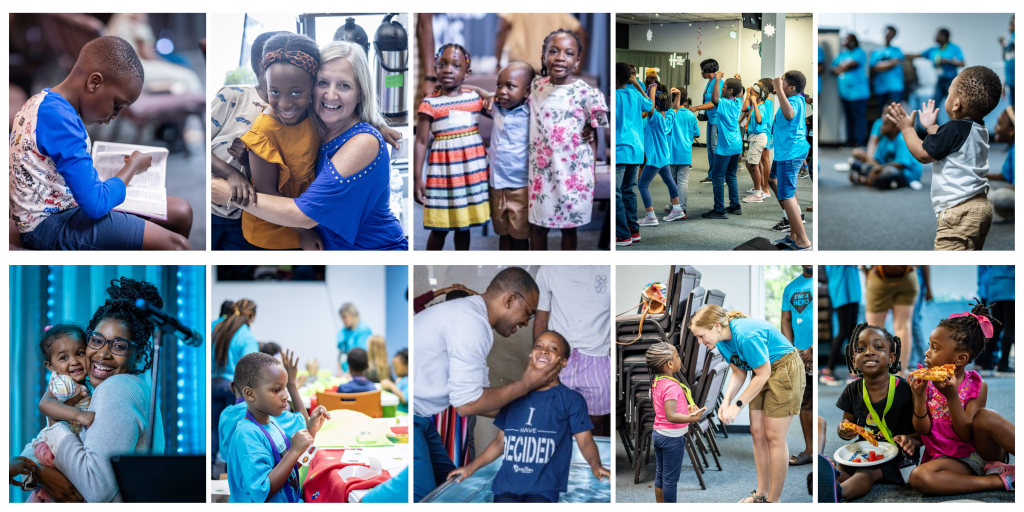 Our Vessels Team is committed not only to holding and loving on your child as you attend service, but to speaking God's Word over them and their life and  to praying for the incredible future God has for them! The Vessels Room is thoroughly cleaned and prepared with age-appropriate toys, activities, and lessons every Sunday.
Our Blossoms Class is designed to allow your child to know the joy of learning the truth of God's Word and who He says they are! Our children learn the Bible through age-appropriate activities like stories, crafts, and interactive worship that reinforce Biblical truths. They are also given the opportunity to build meaningful relationships with their friends and teachers through a very fun and intentional service!
Our Rooted gatherings have been created to help your child encounter God and grow in the knowledge of Jesus in a joy-filled environment. Every Sunday service provides an opportunity for your child to learn these values through fun games, God's Word, dynamic worship, and group and individual prayer. We do this in an exciting way that makes sense to them and that allows them to build relationships.
BUD stands for Building Up Disciples and is home to our middle school students. We desire to see students deepen their love for and intimacy with Jesus, to grow together in fellowship, and to feel equipped to be leaders and make a difference wherever they go. Together, students dive into the Word, explore the Scriptures, listen to solid, digestible teaching, and have the space to ask questions and share out. The primary BUD gathering occurs every other week during Sunday Worship Service.