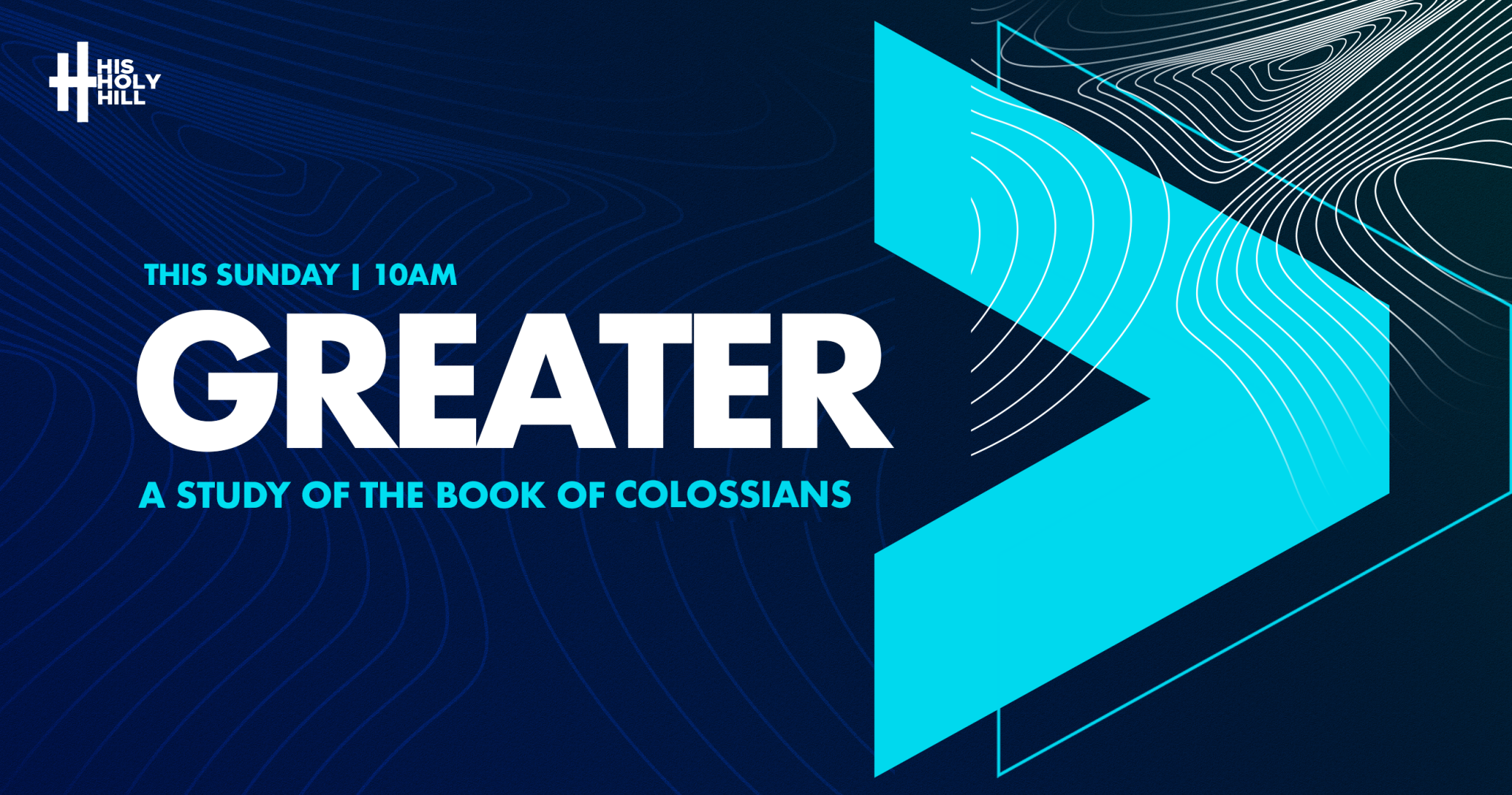 Dear Family,
What a great way to kick off our new series: "GREATER." I trust you were blessed, and the Lord is reminding you of who you are. My sincere prayer is that in this season, we will be able to truly see Jesus central to all our lives, savor Him, and allow the Spirit of the Lord to conform us to His image in ALL of our lives. Sunday was a good reminder for me on who I am and what I have been called to be in Him.
It was almost a decade ago that I came into the light of our "In Christ" realities in the Scriptures. This is truly the lens through which Jesus looks and perceives us now. He sees us as in Christ; robed in His purity and righteousness, giving us rights and authorities, because we are in Christ and Christ is in us. We are no longer who we used to be, not primarily what we do. We are who He calls us to be. Ultimately, behavior catches us with beliefs.
As we shared on Sunday:
Jesus Sees you as Saint.
Jesus sees you as Faithful.
Jesus sees you as Family.
While these are very simple and truthful statements. It is sometimes very difficult for us to allow our hearts to believe what our heads have heard. The primary challenge is always "Whose report would you believe?" It is so easy to define myself by what I do, because that is what I see, and what others see. Thanks be to God – Our Father who sees truly and fully! Over the years, I have also struggled with this, my legalistic background of earning God's goodness doesn't seem to want to let go, yet I have realized the Word of God is my weapon. I have found myself loudly declaring "I am the righteousness of God in Christ" according to
2 Corinthians 5:21 – "For He made him who knew no sin to become sin for us, that we may become the righteousness of God in Christ".
The devil will bring accusations against you, he wants to define you by your sin, yet the Lord knows your name, but wants to define you by your name. You have to contend vehemently to call yourself by the name which the mouth of the Lord has named. Words silence thoughts! Say it our loud now, and declare it very boldly.
Isaiah 61:2 "The Gentiles shall see your righteousness, and all kings your glory. You shall be called by a new name, Which the mouth of the Lord will name." I hope you can commit to only think in your mind what Jesus thinks about you, say on your lips only what Jesus says about you. I am a Saint, I am Faithful, I am a member of Jesus' Family, I am righteous – ALL because of JESUS.
It was just a few weeks ago that we wrapped up the series "The Gospel Shaped Life." But, it surfaced again in Colossians 1. The Gospel which translates into good news is all that we have. It is our family message in the body of Christ; it contains and explains all that God has done for us in Christ. The Gospel is the library of God's Truth, and Truth is a Person. It is easy to stray away from the truth of the Gospel, it is the same Gospel that pulls us back. The best of us can be easily carried away by enticing words of human wisdom, sometimes our needs seemingly shield our eyes from savoring Jesus who is the center of the gospel. Yet, the gospel is not primarily about our needs, but rather Jesus ,"Him we preach" – Colossians 1:28-29.
We live in a world of relativism with people saying, "my truth." As believers, we are not permitted to say that. Our Truth is Jesus. He defines the coordinates of our lives; He sets the standards of our morality, choices, marriage, sexuality, resources et al. It's in this, we can truly find life and light. Also, in this age of false gospel, it is important to know how to recognize the original. I believe one of the litmus tests is simply, is this true all over the world? Or just true in a region? The Gospel is universal! Nothing can change our lives inside-out the way the Gospel does. Ultimately, there will be fruits evident for all to see as the Lord supplies the
grace and strength to live it out. I am praying for you and believe that Christ light will shine on our hearts as we embark on this journey.
Grace and Peace,
Prayerfully yours,
Pastor Mo.